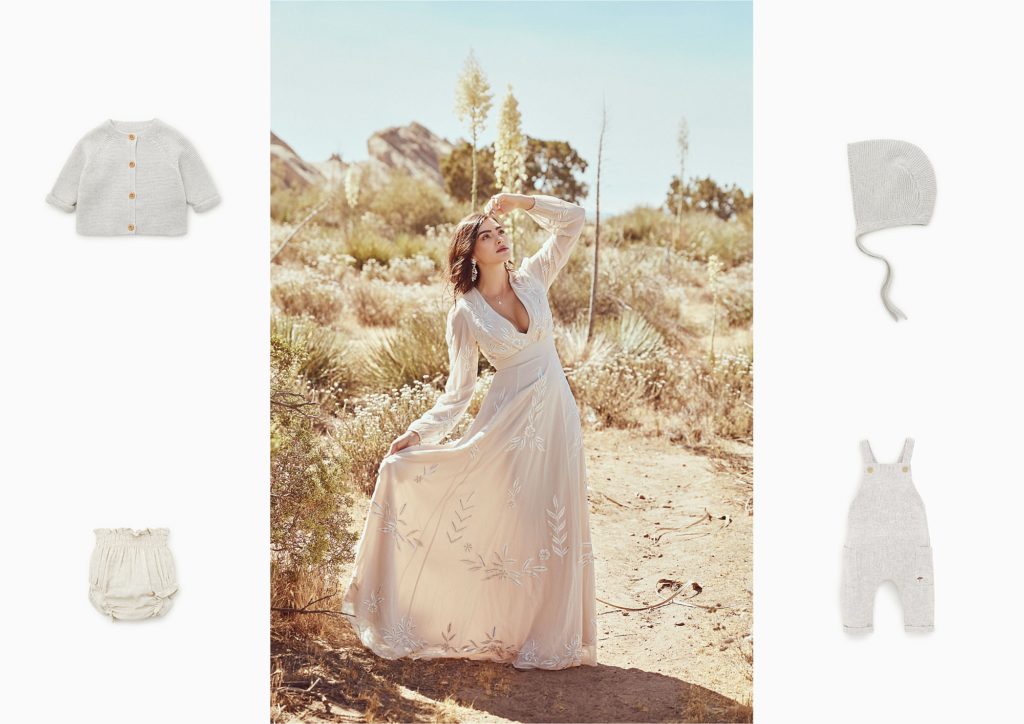 The most frequently asked question is "What to wear when taking photos?" Please consider the following aspects.
Colour

The colour of the outfit determines the tone of the whole photo. If you want a light and airy style for your photo, neutral colour palette will suit best. Neutral colours create a light and elegant style and will give your images a timeless feel. It can be beige, ivory, cream, white, gray, light blue, and even clothes with minimal patterns. These colours will allow the appearance of the photo to be very soft and gentle. These shades of colours will never go wrong for those photographs that are to be added on the walls of your heart-warming home.

If you want to go for a more bold and bright style, the style will need to be more neutral and colours of your outfit more vivid. Brighter colours will bring out the independent more, making them the focus of the photograph. Especially when a special day or holiday comes along, such as on Christmas Day, red and green colours can be added to clothing, jewellery, and accessories to bring out the festive feel of the holiday. For the breezy autumn days, when leaves change from green to beautiful red and gold, vibrant colours like yellow can be supplemented on clothing as an ornament. Colours such as navy, burgundy, and emerald are also suitable. Keep in mind that bold colours are only appropriate to match with neutral styles. Also, you won't want large brand logos and ostentatious colours in one outfit to catch others attention, as it will be too excessive.
Style
I am especially drawn to long, flowy dresses when working with mums. When posing, the droop of the long dress makes the photograph appear more romantic. For the chilly winter season, wool sweaters and cashmere overcoats can be part of the apparel. If your style isn't to the flowy side and prefer suits or culottes more, then there is also a choice. If your style is more to the latter, then wearing tight and more fitted clothing will allow you to present yourself better. For example, maternity mothers wearing more fitted clothing will allow them to show off their baby bump. No matter what style you prefer, clothes are to suit you and display your own personal taste in fashion. Cotton, linen, and wool sweaters are all suitable choices and will increase the texture and warmth of the photo.
Avoid large logo and distracting colour patterns
When it is a family photoshoot, we all hope to bring out the intimate family relationship and the happy smiles of the children. During a maternity photoshoot, we want to accentuate the focus on the finest details of your baby bumps shape. If we add big patterns and flashy colours, it can be unnecessary and distracting.
Add layers and textures
You can also add layers to your outfit. By pairing an accessory or two with your outfit, it can enhance visual interest to your images. Textures are wonderful too! With the addition of lace, ribbons, ruffles, crochet, and embroidery, it will make your image appear more eye-catching. By adding jackets, scarves, and shawls as an outer layer, it gives a more flattering look to your outfit. For example, when strolling by the seaside at nightfall, the addition of a cozy scarf or knitted sweater will give the overall image a more heart-warming feel. Also, having your hands placed on an object, such as the brim of your hat or the banisters by the seaside, it will make the photo look more natural. With the addition of distinct layers to your attire, it adds variety to your outfit and radiance aura to you.